GoMotion Offers
GoMotion delivers quality web traffic, increases conversion rates and will improve your ROAS (Return On Ad Spend). We leverage industry experience, partnerships and proprietary technology to deliver high quality web traffic at affordable costs. GoMotion marketing campaigns take a 360° approach and are customized on a per client basis.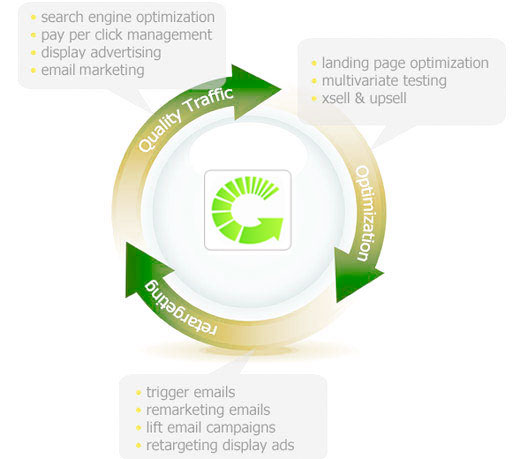 Client Focused
We are 100% focused on our client's ROI. The success of your business is vital to ours. We are here to listen, provide recommendations and execute highly targeted and trackable campaigns. Our success strives from our customers reaching their goals. Prior to campaign launch, we clearly determine the success metric and have detailed analytics readily available in real-time. Each client is treated as a potential life time partnership. We are in it for the long run; only taking on projects we believe in.
Integrated Marketing Solutions
GoMotion's comprehensive approach ensures unmatched online marketing response and results for your clients. We drive qualified traffic via search marketing, affiliate marketing, social media & display advertising. Through quality content, multi-variate testing and conversion optimization we increase click to conversion rates. Once a customer is acquired, we continually engage that customer with customized emails and retargeting campaigns. Our full circle marketing campaigns provide you the means to market your customers from every possible angle and achieve the highest ROAS (Return On Ad Spend).
GoMotion, Inc. was founded in San Diego, California in 2007 and is privately held.